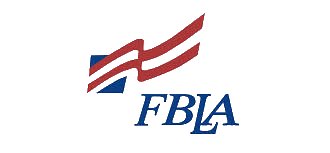 Future Business Leaders of America-Phi Beta Lambda, Inc. (FBLA-PBL) is the largest career student business organization in the world. Each year, FBLA-PBL helps over 230,000 members prepare for careers in business. FBLA-PBL inspires and prepares students to become community-minded business leaders in a global society through relevant career preparation and leadership experiences.
The concept for Future Business Leaders of America (FBLA) was developed in 1937 and the first high school chapter was chartered in Tennessee in 1942. In 1958, the first collegiate chapter of Phi Beta Lambda (PBL) was chartered in Iowa. The Professional Division, originally the Alumni Division, began in 1979 and the FBLA-Middle Level division was started in 1994 for students in grades 5-9.
Choudrant High School FBLA (9-12 grade) participates at the local, district, state, and national levels. Students receive a membership card, a copy of the annual FBLA magazine Tomorrow's Business Leader, discounts, information about scholarship opportunities, learn leadership skills, and have numerous opportunities to network with peers across the nation. CHS FBLA participates in various community service activities and has monthly meetings during CHS Club Days.
How to join: Have previously taken a business course
Cost to join: $35
FOR MORE INFORMATION ABOUT CHS FBLA, PLEASE CONTACT MRS. BETH RINEHART AND MRS. KATHY LOWERY, CHS FBLA ADVISERS. beth.rinehart@lincolnschools.org, klowery@lincolnschools.org