Good afternoon! We look forward to having students back in school tomorrow, Thursday, Sept. 3. If your child is on an A/B schedule, tomorrow, Sept. 3, is "B" day. The schedule for the month of September is attached. If you are without electricity or internet and unable to attend school or complete assignments, please inform your school. The absence will not count against your child, and make- up work will be permitted once your electricity and internet have been restored. Students will be responsible for making up the work, or grades will be affected. Please remind your child to have a mask in grades 3-12, and social distancing is still required. Calendar Link:
https://5il.co/kjp1

To: Parents and LPSB Staff members: From: Mike Milstead RE: Lincoln Parish School Cllosure Date: Monday, August 31, 2020 For information regarding Lincoln Parish Schools closure status click on the following link from Mike Milstead, Superintendent of Lincoln Parish Schools:
https://5il.co/kfp2

Good afternoon Teachers and Parents, This message is from Mike Milstead, Superintendent of Lincoln Parish Schools. We are scheduled to be out of school Thursday, August 27 due to the weather that has been forcasted. We will continue to follow the same A/B schedule in our secondary schools on Friday. So if you were scheduled to be in school this Friday, you will attend as scheduled. There will be no altering of the A/B schedule. Thank you and be safe.




Please use the following link to see the most up to date Lincoln Parish Schools Strong Start Plan
https://5il.co/ibco

There is still time to come in and sign up for our Summer Reading Program! Children ages birth through grade 2 can earn a prize for every ten books read to them or by them. Children in grades 3-6 can earn a prize for every 500 pages they read. We are getting in new picture books, chapter books, EZ readers, non-fiction books and graphic novels weekly, so please try to get some summer reading in before school starts! After school begins, we have a large selection of the EZ readers and beginning chapter books that are recommended by the IRLA Home updates! We look forward to serving you the rest of the summer and this school year! From your friends at the Lincoln Parish Library.




Summer Reading Program at the Lincoln Parish Library Who: Birth thru high school When: May28-July 28 What: All children in Lincoln Parish are encouraged to participate to keep reading through the summer Online read-a-louds and weekly craft demos are available on the Lincoln Parish Library's Facebook page(under the video tab) To-go crafts are available each week to go with the Fairy Tale theme of the week We can get a bag of books together for you if you call and talk to someone in the Children's or Teen's department and deliver it curbside if you do not wish to come in 251-5531 This week there are two "Science Tellers" videos and a magic show "Tommy Terrific" that will be available all summer to watch

Congratulations to Katie Echols as Choudrant High School Rotary Student of the Month!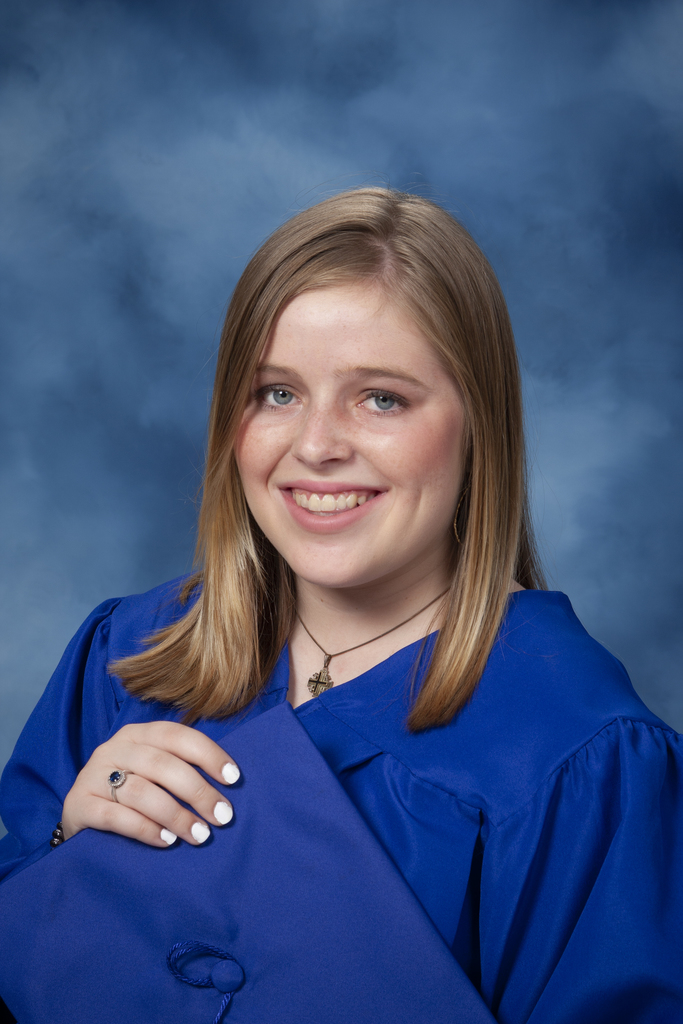 To: Parents/Guardians From: Mike Milstead Date: April 10, 2020 Use the following link for the latest update concerning Lincoln Parish Schools.
https://5il.co/ez14


The City of Ruston is partnering with Lincoln Parish Schools by inviting students who need access to WiFi to park in our Historic Fire Station, Civic Center, and Sports Complex parking lots to utilize free WiFi. Please see details for each location below. Parking lot of City Hall (signal is strongest on the north side of the building). WiFi name: Public WiFi Parking lot of Historic Fire Station WiFi name: Public WiFi Parking lot Sports Complex "B" Dixie parking lot WiFi name: Ruston Sports Complex Parking lot of Sports Complex "C" Softball/Tennis WiFi name: City of Ruston Wireless WiFi

A conference call was held Sunday afternoon, March 22nd with representatives from the Governor's Office, the Louisiana Department of Education and state superintendents. All facets of the school food service program were discussed. The issue is not whether feeding students is important. We all agree that it is. At the same time, staff and employee safety must also be considered. In one week alone, through the efforts of our dedicated employees and school personnel volunteers, we have served approximately 11,000 meals. On Monday, March 23, 2020, we averaged serving about 4 meals per child which will carry us through the current week. While this program is important, we must consider the safety and well-being of our employees as well, particularly in light of the shortage of adequate protective gear such as gloves, face masks, and thermometers. Accordingly, given the shortage of these supplies and our concern for our employees, our school system will for the time being suspend our food services after serving one more day on Monday, March 23, 2020. Thanks for your understanding.


To: Parents and Community From: Mike Milstead 1. Probably the best/most important thing you can do with your child during these days away from school is to read to and with them daily. 2. Access the resources available on our website,
https://www.lincolnschools.org/
. Almost daily updates continue. Many lessons, interactive practices, and tests are available. Many are based on information taught in our classrooms. In addition, some teachers continue to reach out using Google Classroom and Facebook Live. 3. If you text LACOVID to 898-211, it will send you a link to connect to up-to-date FAQ with Louisiana 2-1-1. It's a really good source of current information concerning coronavirus. 4. Beginning Monday, March 23, we will add the Lincoln Parish School Board office at 410 South Farmerville as a site for disbursing school breakfasts and lunches, 9:30-11:00 each day. 5. Continue best practices such as good hygiene, frequent handwashing, social distancing, and remaining at home to the extent possible. 6. We will get through this time together. Our goal is to offer the best possible education to all of our students regardless of the circumstances in which we may find ourselves. Be safe out there.

To: Parents and Community Members From: Mike Milstead 1. I encourage each of you to use our online resources for your children that you can access through the Lincoln Parish School Board website,
https://www.lincolnschools.org/
. We continue to update these resources. Some of them are our actual providers of curriculum materials. 2. We continue to work on best ways to continue our Dual credit and AP classes. More info soon on that. 3. Meal pickups continue at 8 of our school sites below between 9:30 and 11:00 for breakfast and lunch. All children under the age of 18 qualify. Choudrant High (includes Choudrant Elementary) Cypress Springs (includes RHS) Dubach Glenview (includes RJHS) Hillcrest IA Lewis Ruston Elementary (includes LPECC) Simsboro 4. Our plan remains to resume school on Monday, April 13. 5. Please support our local restaurants during this difficult time. Even if you don't purchase a meal, try to purchase a gift card and share a meal with someone else. 6. Please continue practices that help protect your family from coronavirus: frequent handwashing, if possible staying away from those who are sick, and cleaning surfaces. We will get through these trying times. Best wishes to each of you.